Hanszen Laporte Expands its National Presence with Major Hiring Announcement.
August 12, 2022
Hanszen Laporte has announced the addition of Aaron A. Wagner as Partner and John Michael Kearns as Senior Counsel. The addition of Mr. Wagner and Mr. Kearns bolsters Hanszen Laporte's litigation and real estate practice groups and expands the firm nationally.
"We are thrilled that Aaron and John Michael are joining the Hanszen Laporte family. We recognize that the quality of our service and representation is based on the successful development of our team. Aaron and John Michael are highly competent attorneys, both inside and outside the courtroom, and they exhibit the highest level of professionalism and integrity." said Kent Hanszen, Managing Partner, Hanszen Laporte.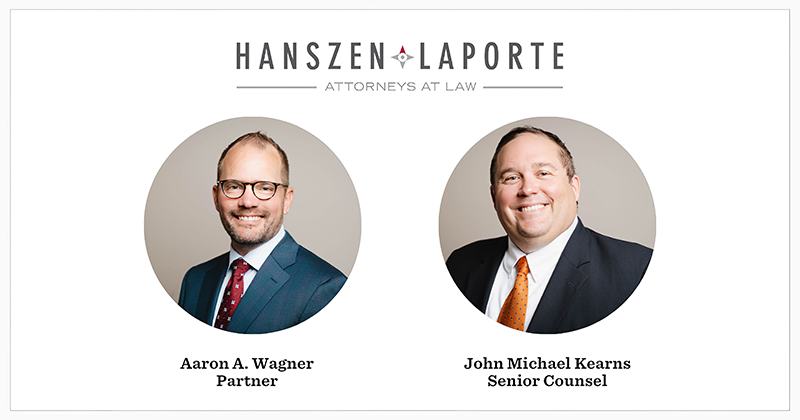 Mr. Wagner is an aggressive litigator who has represented the largest banks, lenders, loan servicers, and tobacco companies in jury trials in state and federal courts. Before working at major firms across the country, Mr. Wagner was a former prosecutor and general counsel for the U.S. Army. His extensive experience will strengthen Hanszen Laporte's litigation practice group.
"Hanszen Laporte is a powerhouse litigation firm that fits perfectly with what my clients need. They've secured some of the biggest wins in Texas 50(a)(6) litigation in recent years, are loaded with talented attorneys, and are looking to expand. As a smaller firm, they also provide greater flexibility—which is important to me as I serve my clients. The move was a perfect fit at the perfect time for me, my team, and ultimately for my clients!" said Aaron Wagner.
Mr. Wagner is licensed to practice in the following jurisdictions:
Washington
Oregon
Georgia
Florida
Maryland
Texas
Washington, D.C
Mr. Kearns has provided valuable counsel to servicers, investors, lenders, banks, and other financial institutions. His practice focuses on the representation of financial institutions in consumer finance, real estate, and foreclosure litigation.
A seasoned litigator, Mr. Kearns is licensed to practice in the following states:
Georgia
North Carolina
Tennessee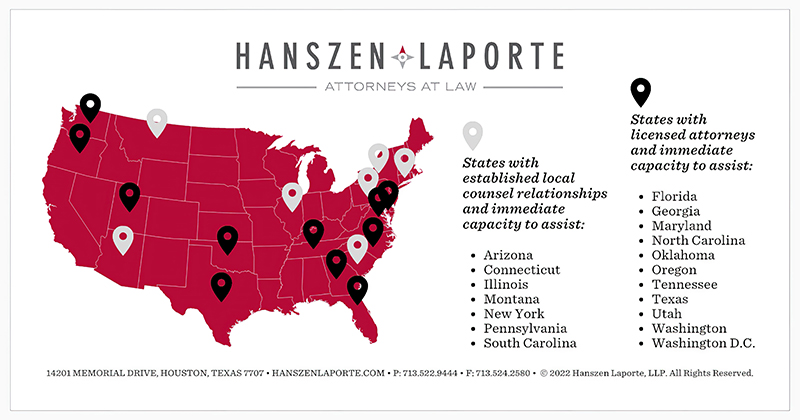 Share:
---